Zygi is a precision weighing scale with an alarm system. You remotely monitor beehives in terms of weight and weather conditions and also secure them with an intelligent alarm system. Events are notified through SMS, email or stored to a web page.
Rolling bar tilt sensor (10 degrees) to activate alarm

Microphone for listening-recording surrounding area
Beehive brood temperature
Android/iphone application
2nd Humidity/Temperature sensor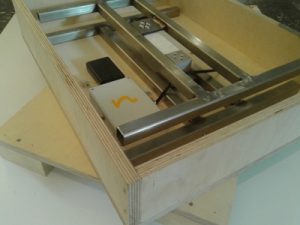 Galvanised metal chassis with 1 high presicion load cell covered by plywood sheets 15mm. Optional stainless steel (AISI 305) chassis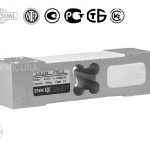 1 C3 OIML certified load cell 150Kgr, 1 gramm analysis
1 year with 3 D batteries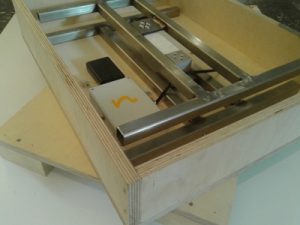 Like the PRO model with additional support of second scale, 3G network (ultra sensitive receiver) and multiple sensor inputs and outputs.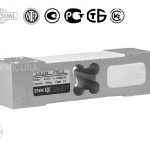 1 C3 OIML certified load cell 150Kgr, 1 gramm analysis
1 year with 4 AA batteries
Why choose 3G dual
Networks: Mobile providers continuously upgrade their networks and will stop supporting 2G in the near future. Some countries have already stop supporting it. 3G version ensures continuity and international support. Additionally, Huawei's gsm module together with an external antenna "ensures" signal reception even in areas where mobile phones are out of coverage!
Second scale: With more samples the result is ensured. Also one can experiment with different breed to see which one performs better in the area.
Input/Outputs: It supports a variety of analogue and digital ports to connect many sensors like your watering system, siren, alarm switches e.t.c.
Extras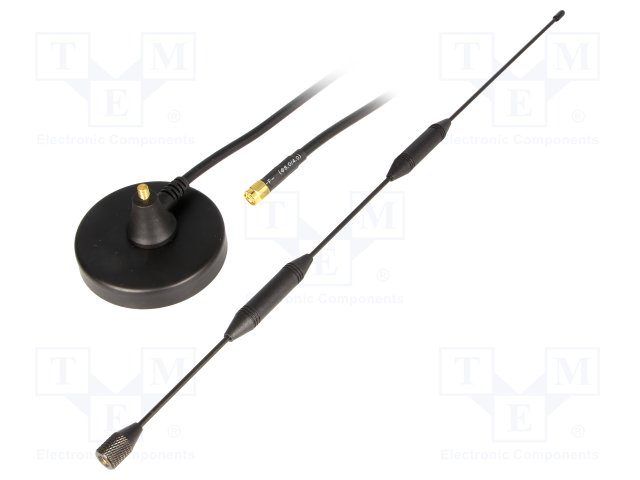 Antenna booster
High gain 3G antenna for areas with weak signal.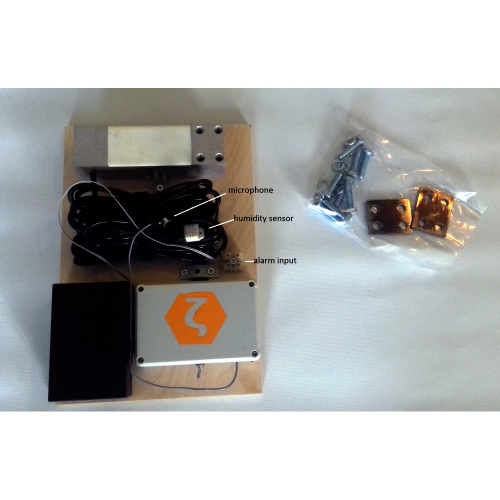 zygi assembly
All electronics from a zygi pro or 3G without the metal and wood construction.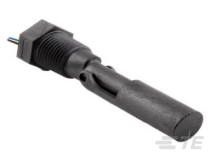 Liquid level sensor
To be informed of bees watering. Can be mounted externally.

Reed switch
N/O or N/C magnetic reed switch for alarm.

Why choose Zygi
Very low power consumption
Consumes very low power in deep sleep mode being totally harmless to bees.
Cost efective
We made a clever design to make it affordable to hobbyist and professional beekeepers. We give 5 years complete warranty, lifetime support and trial free period.
Fully customized reports
The software supports sms/email/web interface. Up to three recipients for sms users and with any time interval at any mode of operation. Everything is easily programmable local or remote. Graph representation for each mode of operation. Android and iphone application are supplied free of charge.
Precision weight scaler
The mechanical contruction of the metal chassis with the 15mm plywood and the top quality weight sensor gives uniform weighing capabilities at every point of the platform. Scales are temperature compensated from -10° up to 60° Celcius giving outstanding linear measurements in a wide temperature range. The result is true 1 gramm analysis.
Reliable
Proper system operation from -30°C to +70°C. Tests have been made at the laboratories of a certification company Labour SA.
GSM sensitivity has be proven better than normal mobile phones.
Technical support
We provide excellent support. We work on that project for several years and we are confident to provide 5 years of full warranty!
Specifications
Huawei Wireless Module Quad-band GSM/GPRS (Zygi PRO).
Huawei EDGE/GPRS/GSM, DC-HSPA+/HSPA+/HSPA/WCDMA, (Zygi 3G dual)
Texas Instruments High precision ADC.
NXP ARM Cortex M0+ microprocessor 32bit 48MHz.
All components are from the certified european distibutors, farnell, mouser etc.
All components are CE and RoHS compliant.
The circuit board is coated with a special resin for extra protection in extreme weather conditions.

What beekeepers say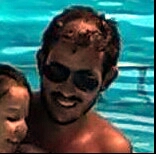 Alichos Vasilis
It is a reliable scale with a very good accuracy. Configuration is very easy and the 3 batteries are enough for at least 6 months. It has become an absolutely necessary tool in my beekeeping occupation.
Source: http://alichosbees.blogspot.gr/2015/02/blog-post.html

Professional beekeeper, Patras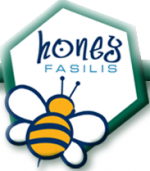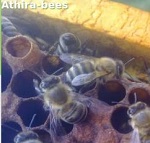 Angelos Nikoloudakis
This is a very reliable device-tool, stable in its function, great autonomy time with 3 ΑΑΑ batteries […], easy to set up and in a very good price in these times of economic crisis!
Source: http://athirabees.blogspot.gr/2016/05/blog-post.html/

Professional beekeeper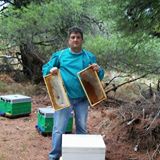 Latest posts

Photos