Zygi je precizna vaga za merenje i alarmni sistem. Košnice se prate daljinski pomoću težine i vremenskih uslova, a obezbeđene su inteligentnim alarmnim sistemom. Podaci se šalju putem SMS-a i/ili se skladište na internetu.
Rolling bar tilt sensor (10 degrees) to activate alarm

Microphone for listening-recording surrounding area
Beehive brood temperature
Android/iphone application
2nd Humidity/Temperature sensor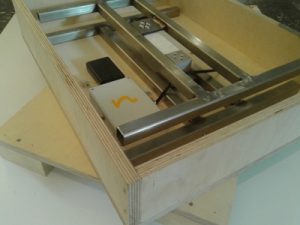 Galvanised metal chassis with 1 high presicion load cell covered by plywood sheets 15mm. Optional stainless steel (AISI 305) chassis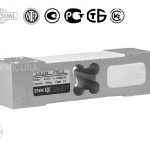 1 C3 OIML certified load cell 150Kgr, 1 gramm analysis
1 year with 3 D batteries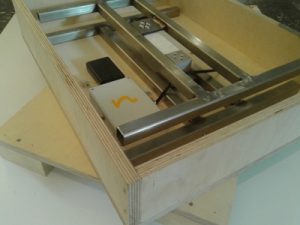 Like the PRO model with additional support of second scale, 3G network (ultra sensitive receiver) and multiple sensor inputs and outputs.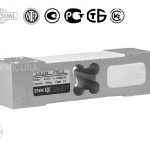 1 C3 OIML certified load cell 150Kgr, 1 gramm analysis
1 year with 4 AA batteries
Extras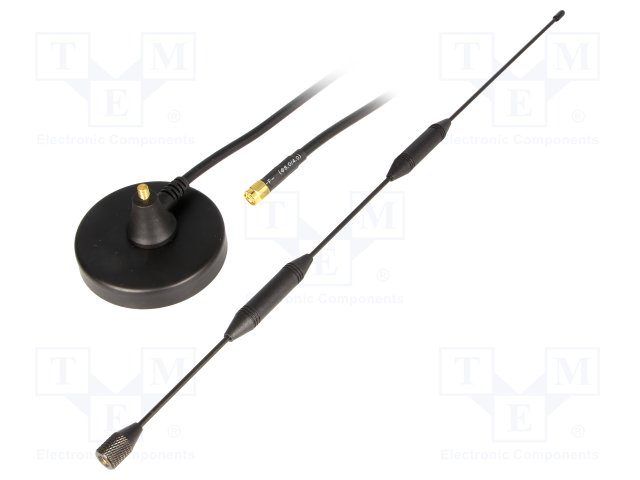 Antenna booster
High gain 3G antenna for areas with weak signal. Price 20€.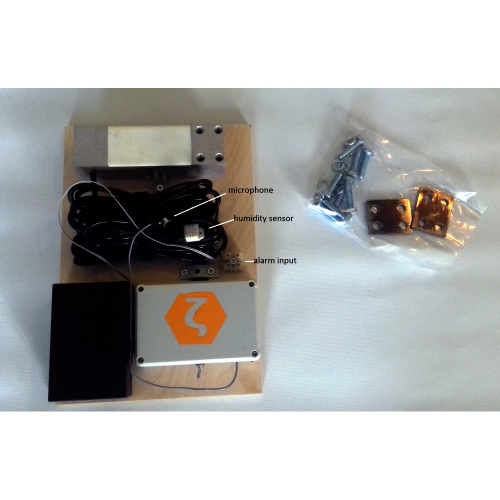 zygi assembly
All electronics from a zygi pro without the metal and wood construction for 200€. The 3G dual assembly version costs 240€.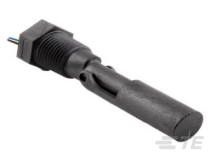 Liquid level sensor
To be informed of bees watering.

Reed switch
N/O or N/C magnetic reed switch for alarm.

Zašto izabrati Zygi
Veoma mala potrošnja energije
With only 3 AA non-rechargeable alkaline batteries (1.5 Volts) it operates for at least 6 months. No need for big SLAs and chargers. Consumes very low power in deep sleep mode being totally harmless to bees life.
Potpuno prilagođeni izveštaji
Up to 3 receipients (excluding internet in web version).
Report messages from 1 up to 4 user programmable specific times a day or with any time intervals (from several minutes to several months).
Precizna vaga za merenje
External switch with AUTO-ZERO function, 4 planar load cells, 20 grams resolution in a very wide temperature range.
Funkcionalnost u ekstremnim vremenskim uslovima
Proper operation from -30°C to +70°C.
Veb izdanje Zygi-ja daje mogućnost automatskog postavljanja senzorskih podataka na internet. Korisnici mogu da pristupe grafičkom prikazu istorije podataka o košnici putem interneta otvorenim pristupom veb adresi ili zaštićenim lozinkom.
Veb servis je besplatan i dostupan sa bilo kog uređaja koji ima veb pretraživač – računar, smart telefon itd. Za velike Zygi mreže možemo konfigurisati vaš privatni server.
*Veb izdanje biće dostupno početkom 2015. godine.
SPECIFIKACIJA
Huawei Wireless Module Quad-band GSM/GPRS (Zygi PRO).
Huawei EDGE/GPRS/GSM, DC-HSPA+/HSPA+/HSPA/WCDMA, LTE (option), GPS/GLONASS (option) (Zygi 3G dual)
Texas Instruments High precision ADC.
NXP ARM Cortex M0+ microprocessor 32bit 48MHz.
All components are from the certified european distibutors, farnell, mouser etc.
All components are CE and RoHS compliant.
The circuit board is coated with a special resin for extra protection in extreme weather conditions.

ŠTA KAŽU PČELARI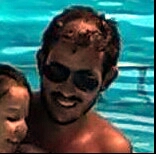 Alichos Vasilis
Vaga je pouzdana jer je merenje veoma precizno. Postavljanje je veoma jednostavno i trajanje baterije je zadovoljavajuće. Ova mašina je, otkako sam počeo da je koristim, postala je neizostavan deo mog bavljenja pčelarstvom.
Source: http://alichosbees.blogspot.gr

Profesionalni pčelar, Patras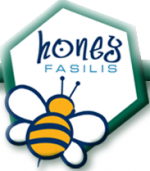 Latest posts

Photos